Compressor Nebulizer BR-CN116
Compressor Nebulizer BR-CN116
Features: 
-Top Rank, over 300,000pcs Sales Volume yearly   
-Small size , lightweight and efficient therapy
-Ideal for all ages
 -Japan standard, zero complaint
- CE /FDA/ INMETRO/GOST/SFDA approved
- Color available : White/ Blue /Green /Orange /Yellow /Pink /Disney color
 - Carry bag (optional)
 - Cable connection (optional)  
SEND INQUIRY NOW
CONTACT US
Telephone:
 +86-755-27464589
WhatsApp: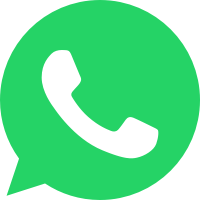 +86 136 3260 4928
Specifications & Applications:
1. Power: AC 230 V-50Hz or 120V -60Hz
2. Input Power :160VA or 180VA
3. Max Capacity of Medicine cup: 6ml (cc)
4. Average Nebulization Rate: ≥0.18ml/min
5.Mode of Operation: continuous >4 hours
6.Max Working Pressure : ≥35 Psi
7.Operation Pressure Range: 9-16 Psi
8.Liter Operation flow: 5-8 LPM
9.Noise: ≤60 dB(A) ( at 1 meter distance )
10. MMAD: ≤3.0 μm
11.Unit Size: 155X 140 X 95 MM
12.Unit Weight: 1.15 KG
IF YOU HAVE MORE QUESTIONS,WRITE TO US
Just tell us your requirements, we can do more than you can imagine.