Compressor Nebulizer BR-CN001
Compressor Nebulizer BR-CN001
Features:
-Adorable, Cute, Child-friendly design
-One button easy operation 
-Effective medication delivery
-First choice, ideal for all children
-Bright color available (Green, Orange, Pink , Brown) appeals to children
-Bi-rich patented products
-CE 1639 approved
Specifications & Applications:
1. Power: AC 230 V-50Hz or 120V -60Hz
2. Input Power : 160VA or 180VA
3. Max Capacity of Medicine cup: 6ml (cc)
4. Average Nebulization Rate: ≥0.18ml/min 
5.Max Working Pressure : ≥35 Psi 
6.Operation Pressure Range: 9-16 Psi 
7. Liter Operation flow: 5-8 LPM
8.Noise: ≤60 dB(A) ( at 1 meter distance )
9. MMAD: ≤3.0 μm
10.Unit Size: 230 X 150 X 190 MM
11.Unit Weight: 1.38 KG  
12.Suggested Applications : Hospital, clinic, atomizer room, nursing home, personal homecare
SEND INQUIRY NOW
CONTACT US
Telephone:
 +86-755-27464589
WhatsApp: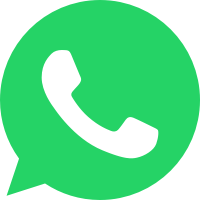 +86 136 3260 4928
We specialize in:

* Nebulizer (own production nebulizer motor,Mask Kit)

* Phlegm Suction Machine

* CPAP / BIPAP

* Oxygen Concentrator

* Humidifier

* Spirometer



Our Factory: 6 Workshops with 200 employess

Our Capacity: Over 8000pcs compressor nebulizer per day

Our Market: Over 150 distributors in over 80 countries choose Bi-rich

Our Policy: Quailty first, Customer first, Service first, Sustainable Business First



We are keeping and following the vision of innovation, quality, reputation and win-win developing together with our partners in the same value chain,

provide welfare more patients in the society continually,

Bi-rich is Bilateral rich,Let's start from here.
IF YOU HAVE MORE QUESTIONS,WRITE TO US
Just tell us your requirements, we can do more than you can imagine.