Compressor Nebulizer BR-CN139
Compressor Nebulizer BR-CN139
Features:
-The most small and light nebulizer
-Portable design, convenient for inhalation anywhere at anytime
-Low Input Rating consumption and working silent
-With AC adapter
-AA 1.5V dry battery(8pcs) ( optional)
SEND INQUIRY NOW
CONTACT US
Telephone:
 +86-755-27464589
WhatsApp: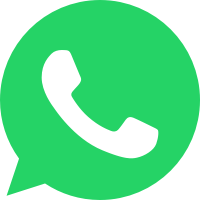 +86 136 3260 4928
Specification and Technical datas :
1. Input Rating: 230VAC/ 50Hz/0.7A
2. Maximum fill volume: 6ml
3.Particle size: MMAD approximately 3μm
4.Noise level:≤58 dB(A) (at 1meter distance)
5.Nebulization rate:≥0.2ml/min (by weight loss)
6.Residual volume: ≤0. 5ml
7.Max.pressure range : ≥35 psi (241 kPa )
8.Operating pressure range: 9~16psi
9.Operating flow range: 5~8lpm
10.Operating temperature range: +5℃ to +40℃
11.Operating humidity range: 30% to 85%RH
12.Storage temperature range: -20℃ to +70℃
13.Storage humidity range: 10% to 95%RH
14.Operating atmospheric pressure range: 700~1060 hPa
15.Unit Size: 152 X 82 X 54 MM
16.Unit Weight: 0.45 KG
IF YOU HAVE MORE QUESTIONS,WRITE TO US
Just tell us your requirements, we can do more than you can imagine.