Intro to phlegm Suction Machine BR-SM181 easy for carry - Bi-rich Medical
If you are finding a Phlegm Suction Machine easy to carry,convenient for outing ,and it will be your first choice .
It own buttons for easy operation, and has strong inner core ,long-lasting operation with hidden buried liquid storage bottle. 
Specifications: 

1.Input rating : AC 230V,50 Hz ,0.7A

2.Max.vacuum level:87 kPa

3.Range of negative pressure :20 kPa -max.vaccum level

4.Pumping Flow :>11L/MIN

5.Reservoir volume: 1100ML


6.Noise :≤60dB(A) (at 1 meter distance)

7.Unit Size :293 x 192 x245 MM
8.Unit Weight:3.0 KG

9.With a medium vacuum/low flow and fashionable stylish
10.Bi-rich patented products.
11.Operating temperature/humidity:5 ℃-40℃, 15%-93%R.H.
12.Transportation and strorage conditions : -20℃-60℃,≤ 90%R.H.
13.Operating atmospheric pressure:70 kPa - 106 kPa.
Packing:
-Color giftbox + paper inner support + instruction manual
-Carton size : 47.2 x 34.7 x 57.6 CM( 4pcs / carton)
-Net Weight: 14.2 KGS  Gross Weight: 14.8 KGS
-1 x 20 "FT" Container: 1188pcs 
SEND INQUIRY NOW
CONTACT US
Telephone:
 +86-755-27464589
WhatsApp: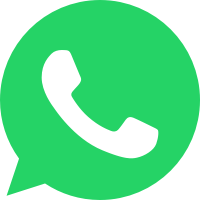 +86 136 3260 4928


Shenzhen Bi-rich Medical Devices Co.,Ltd have 13 years industry-leading experience ,mainly manufacture Compressor Nebulizer, Motor, Suction machine, CPAP/BPAP, Oxgen Concentrator, Spirometer, etc.
Do OEM/ODM service , CE1639 Certificate,13485 ISO Approval ,and has passed the FDA certification audit.

- 7 quality control procedures , 11 functional departments ,200 in-services workers.
- 10,000 square meters quantization level non-dust workshop
- Value 100,0000 injection molding machinery.
- 150,000-200,000 Nebulizer Output Monthly.
If you have any questions ,order requirements, cooperation needed, and leave us your massage,Thank you .
IF YOU HAVE MORE QUESTIONS,WRITE TO US
Just tell us your requirements, we can do more than you can imagine.