China factory audit by alibaba manufacturers - Bi-rich Medical
There is a belief that is conceived in the breath.
There is an innovation that is changes to the health career.
Bi-rich is committed to human respiratory disease therapy!
Shenzhen, an important trade window between China and the world, has witnessed the rise and prosperity of countless enterprises.
Starting in this vibrant city, ShenZhen Bi-rich Medical Devices CO., Ltd, adheres to the development concept of "Breathe Freely, Everyone Healthy",
Establishment in 2010,Bi-rich continued to forge ahead, pursuit of healthy breathing and quality of life has never stopped.
As a large professional manufacturer of respiratory medical equipment, Bi-rich covering an area of over 10,000 square meters, focusing on independent R&D design, manufacturing and sales services of respiratory medical products. 
In the ever-changing era, technological innovation is the core of enterprise development.
To better achieve the concept of "Breathe Freely, Everyone Healthy", Bi-rich closely follows the trend of advanced technology, our factory has built-in 10,000 level laboratories and senior R&D personnel with doctoral and graduate degrees. Through strong self-research ability, leading application technology, innovative R&D equipment, insist on independent innovation, break through technical barriers, and create more quality, more advanced, and more reliable respiratory medical products for the world.
With many years of R&D , Bi-rich has successfully developed Nebulizer, Phlegm Suction Machine, CPAP, BiPAP, Oxygen Concentrators, and other respiratory products and Disposable Consumables.
With more than 30 patents, Bi-rich has obtained the FDA ,ISO13485 Medical Device Quality System Certification, the EU CE1639 Product Certification, and the domestic GMP Medical Device Quality System Certification
Among them, the self-developed Ventilator Software Invention Patents, Nebulizer Appearance Patents, Nebulizer Pump Utility Patents and other core patent technologies, have reached international advanced levels. In 2010, it was awarded a Qualified Disney Supplier and passed the FDA factory auditing in 2017, got the National High-tech Enterprise in 2020.
With the service purposes of "technology creates brand, quality builds reputation", Bi-rich has set up 6 dust-free production workshops, including Nebulizers ,Nebulizer Pumps, Injections, Molds , Extrusion Tubes and Accessories Packaging Workshops .
With dozens of automated production lines, under the operation of international advanced equipment, each product ranges from incoming raw materials to lean production; from strict inspection to packaging and delivery, each process is controlled by a professional team. Nearly stringent production standards, only for the perfect birth of high-quality products.
Innovation, Quality, Reputation and Service , just this persistence,Bi-rich reaches more than 5,000 units per day and the monthly production capacity is 180,000 units. Our products sells well on Tmall, JD, Pinduoduo, Amazon and other online platforms. Over 60 countries and regions including the United States, Russia, Germany, Italy, Brazil, the Middle East, and Southeast Asia, bringing scientific and comfortable respiratory treatment solutions to tens of thousands of families, so that patients with respiratory diseases can regain a healthy life of breathing.
In the future, Bi-rich will gather more high-quality resources at home and abroad, dominated by the respiratory medical device industry, and continue to make efforts to create multi-functional intelligent, intensive, and professional high-end medical device products, and strive to become a smart medical device,intelligent health, artificial intelligence and precision manufacturing Technology Strategy Industry Base,so that the scientific light of medical equipment can shine to every corner of the world, and escort the health and free breathing of the whole people.
ShenZhen Bi-rich Medical Devices CO., Ltd 
Breathe Freely, Everyone Health
SEND INQUIRY NOW
CONTACT US
Telephone:
 +86-755-27464589
WhatsApp: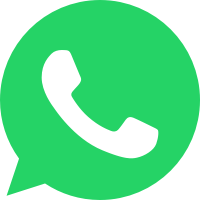 +86 136 3260 4928
The product would better cater to different market needs, leading to a more promising market application prospect.
FAQ
1.What's your advantage?
Honest business with competitive price and professional service on export process.
2.How I believe you?
We consider honest as the life of our company, Besides, we are 10 years company , your order and money will be well guaranteed.
3.Can you give warranty of your products?
Yes, we extend a 100% satisfaction guarantee on all items, 5 year warranty
Advantages
1.We own professional quality management and process inspecion team.
2.Our Factory: 6 Workshops with 150 employees
3.We ensures the product with good quality,sufficient quantity and diversification.
4.Our Market: Over 130 distributors in over 50 countries choose Bi-rich
About Bi-rich Medical
Shenzhen Bi-rich , is committed to human respiratory disease therapy! Designed with our patients in mind, Shenzhen Bi-Rich Medical Devices Co., Ltd aims to provide efficient aerosol treatment for worldwide patients with a better life . Through professional technology background with the new trends of innovative functions, we have developed unique series of products to offer respiratory patients the best treatment. We specialize in: * Nebulizer (own production nebulizer motor, mask Kit) *
Phlegm Suction Machine
* Breathing Machine (CPAP BPAP) *
Infrared Thermometer
Our Factory: 6 Workshops with 200 employees Our Capacity: Over 7000pcs
compressor nebulizer
per day Our Market: Over 150 distributors in over 80 countries choose Bi-rich Our Policy: Quality first, Customer First, Service First, Sustainable Business First We are keeping and following the vision of innovation, quality, reputation and win-win developing together with our partners in the same value chain, provided welfare more patients in the society continually. Bi-rich is Bilateral rich, Let's Start from here .
IF YOU HAVE MORE QUESTIONS,WRITE TO US
Just tell us your requirements, we can do more than you can imagine.