Oxygen Concentrator BR-OX3L -Shenzhen Bi-rich Medical Devices Co.,Ltd
A suction machine, also known as an aspirator, is medical equipment that is used to remove obstructions from a person's airway, such as mucus, saliva, blood, or secretions. Suction devices help people breathe by maintaining a clean airway when they are unable to discharge secretions owing to a lack of consciousness or an ongoing medical procedure.
So, how to choose a suitable suction machine ?
SEND INQUIRY NOW
CONTACT US
Telephone:
 +86-755-27464589
WhatsApp: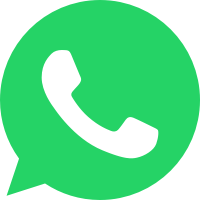 +86 136 3260 4928
Product Introduction High-concentration oxygen can be .adjusted to meet the needs of .different people such as the old .man, pregnant women and so on, .The oxygen flow is adjustable at .(0.5~3)L/min, the minimum step is .0.5 L/min, the tolerance is ±10% .or ±0.2 L/min, whichever is greater. To stably produce high-concentration oxygen the oxygen .generator should be turned on for .2 minutes,the oxygen concent .should meet the design .requirements, and the oxygen .concentration should be 93±3%(v/v)(0.5~3L/min). Choosing the proper oxygen .concentrator .require information from your physi.cian; consult with your physician an.d /or pharmacist to find the type of .medication and which nebulizer is .best suited for your prescribed neb.ulizer treatment.
Company Introduction
ShenZhen Bi-rich Medical Devices CO., Ltd founded in , is a high-tech enterprise and manufacturer engaged in the research, development, production and sales of Medical Devices products.The products have covered , we insist on using high-quality raw materials and advanced production techniques to concentrate on making every products.In terms of product quality, we always adheres to high standards and successfully passed ISO9000 product quality certification.
IF YOU HAVE MORE QUESTIONS,WRITE TO US
Just tell us your requirements, we can do more than you can imagine.