China Humidifier manufacturers - Bi-rich Medical
Features 
-Good design                                                   
Bi-rich Medical China Humidifier manufacturers - Bi-rich Medical,We have a professional customer service team to answer your doubts at any time.
 -Full-Green;Lack-Red indicator

-All plastic shell, good waterproof
-Provides relief from coughs, dry itchy skin, stinging eye, chapped lips and other effects caused by dry air.
SEND INQUIRY NOW
CONTACT US
Telephone:
 +86-755-27464589
WhatsApp: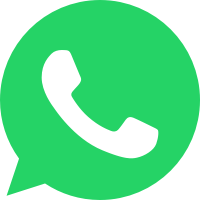 +86 136 3260 4928
Specifications & Applications:
1. Power: AC 100-240V 50/60Hz
2. Input Power :≤25W
3.Humidification amount: 230mL /hour
4.Unit Size: 169 x 169 x 244mm
5.Unit Weight: 1.03 KG
6.Noise:≤40dB(A)
7. Timer from 1 to 8Hours
8.Tank capacity: 2.4L
9.Operating temperature: +5℃~40℃
When customized, the colorful graphics and innovative shapes will make this product a part of a creative marketing strategy. FAQ
1.What's your advantage?
Honest business with competitive price and professional service on export process.
2.Can I visit you?
Sure,welcome to you visit our factory at any time.
3.Can you give warranty of your products?
Yes, we extend a 100% satisfaction guarantee on all items, 5 year warranty
Advantages
1.Our Market: Over 130 distributors in over 50 countries choose Bi-rich
2.Our Experience: Over 10 year R&D, Manufactor & Sales
3.We own professional quality management and process inspecion team.
About Bi-rich Medical
Shenzhen Bi-rich , is committed to human respiratory disease therapy! Designed with our patients in mind, Shenzhen Bi-Rich Medical Devices Co., Ltd aims to provide efficient aerosol treatment for worldwide patients with a better life . Through professional technology background with the new trends of innovative functions, we have developed unique series of products to offer respiratory patients the best treatment. We specialize in: * Nebulizer (own production nebulizer motor, mask Kit) *
Phlegm Suction Machine
* Breathing Machine (CPAP BPAP) *
Infrared Thermometer
Our Factory: 6 Workshops with 200 employees Our Capacity: Over 7000pcs compressor nebulizer per day Our Market: Over 150 distributors in over 80 countries choose Bi-rich Our Policy: Quality first, Customer First, Service First, Sustainable Business First We are keeping and following the vision of innovation, quality, reputation and win-win developing together with our partners in the same value chain, provided welfare more patients in the society continually. Bi-rich is Bilateral rich, Let's Start from here .
IF YOU HAVE MORE QUESTIONS,WRITE TO US
Just tell us your requirements, we can do more than you can imagine.