Compressor Nebulizer BR-CN116 / BI-RICH
Features:
- Top Rank, over 300,000pcs Sales Volume yearly   
- Small size , lightweight and efficient therapy
- Ideal for all ages
- Japan standard, zero complaint
- CE /FDA/ INMETRO/GOST/SFDA approved
- Color available : White/ Blue /Green /Orange /Yellow /Pink /Disney color
- Carry bag (optional)
- Cable connection (optional)
Specifications & Applications:
1. Input Rating: 230VAC/ 50Hz/0.7A
2. Maximum fill volume: 6ml
3.Particle size: MMAD approximately  3μm
4.Noise level:≤58 dB(A)  (at 1meter distance)
5.Nebulization rate:≥0.2ml/min (by weight loss)
6.Residual volume: ≤0. 5ml
7.Max.pressure range : ≥35 psi (241 kPa )
8.Operating pressure range: 9~16psi
9.Operating flow range: 5~8lpm
10.Operating temperature range:  +5℃ to +40℃
11.Operating humidity range: 30% to 85%RH
12.Storage temperature range:  -20℃ to +70℃
13.Storage humidity range: 10% to 95%RH
14.Operating atmospheric pressure range: 700~1060 hPa
15.Unit Size: 155X 140 X 95 MM
16.Unit Weight: 1.15 KG
Packing: 
- Color giftbox + sponge inner support +Instruction manual
- Carton size: 60 x  19 x 35 CM(8 pcs/carton)
- Net Weight: 12.05  KGS     Gross Weight: 12.65 KGS
- 1 x 20 " FT" Containers: 5616pcs 
SEND INQUIRY NOW
CONTACT US
Telephone:
 +86-755-27464589
WhatsApp: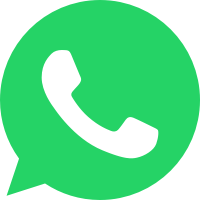 +86 136 3260 4928
Shenzhen Bi-rich , is committed to human respiratory disease therapy !
Designed with our patients in mind, Shenzhen Bi-Rich Medical Devices Co., Ltd aims to provide efficient aerosol treatment for worldwide patients with a better life .
Through professional technology background with the new trends of innovative functions, we have developed unique series of products to offer respiratory patients the best treatment.
We specialize in:
* Nebulizer (own production nebulizer motor, Mask Kit)
* Phlegm Suction Machine
* Breathing Machine (CPAP BPAP)
* Oxygen Concentrator
* Spirometer

Our Factory: 6 Workshops with 150 employees
Our Capacity: Over 5000pcs compressor nebulizer per day
Our Market: Over 130 distributors in over 50 countries choose Bi-rich
Our Policy: Quality first, Customer First, Service First, Sustainable Business First

We are keeping and following the vision of innovation, quality, reputation and win-win developing together with our partners in the same value chain, provided welfare more patients in the society continually.
IF YOU HAVE MORE QUESTIONS,WRITE TO US
Just tell us your requirements, we can do more than you can imagine.