Compressor nebulizer BR-CN116 _ BI-RICH
Why do we need a nebulizer?For individuals coping with asthma, cystic fibrosis, chronic obstructive pulmonary disease, and other respiratory diseases a nebulizer will be prescribed as part of the treatment plan to control and ease respiratory distress. A nebulizer is a device used to convert liquid medication into a cloud-like mist that is delivered to the lungs via a face mask or mouthpiece. Compressor and ultrasonic nebulizers are two main types of nebulizers used to administer aerosol medication to the individual's respiratory system.And then how we choose  your nebulizer?
SEND INQUIRY NOW
CONTACT US
Telephone:
 +86-755-27464589
WhatsApp: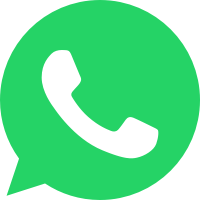 +86 136 3260 4928
Product Introduction Features:-Small size ,lightweight and efficient .therapy.-Ideal for all ages.-Japan Quality Standard.-CE/INMETRO/GOST/FDA approved.-Color available: White /Blue /Green / .Disney color. Specific .Function.The Compressor nebulizer is a .capable of breaking down the .large particle within .suspensions. One button .operation with overheat .protection and make it effective .medication delivery. How to choose .your nebulizer?Choosing the proper nebulizer require .information from your physician; .consult with your physician and /or . pharmacist to find the type of .medication and which nebulizer is best .suited for your prescribed nebulizer . treatment.
Company Introduction
ShenZhen Bi-rich Medical Devices CO., Ltd is a leading Medical Devices supplier in China. The main business is manufacturing , etc. We have established reputation in countries such as where we have core customer bases. Meanwhile, we are well respected by the domestic factories and the customers. We have the confidence, backed by our professional knowledge and experience, to develop the foreign markets for our home enterprises and to open up the Chinese markets for the companies abroad. Nowadays, more and more reputed companies compete in a long-term cooperation with us. That's why we can provide our customers with the best quality products, the best price, and the best service. We abide by the principles of honesty, credibility, and mutual-benefit, and do our best to serve clients and customers both at home and abroad. With our top-notch professional knowledge and trading experience, we have seen our market development ability and actual business growth with an increasingly faster pace. We sincerely look forward to working with you to facility your company's foreign market development and China market expansion. Let's build a great future together!
IF YOU HAVE MORE QUESTIONS,WRITE TO US
Just tell us your requirements, we can do more than you can imagine.