Catonn design compressor nebulizer _ BI-RICH
For individuals coping with asthma, cystic fibrosis, chronic obstructive pulmonary disease, and other respiratory diseases a nebulizer will be prescribed as part of the treatment plan to control and ease respiratory distress. and how to choice compressor nebulizer for child?
SEND INQUIRY NOW
CONTACT US
Telephone:
 +86-755-27464589
WhatsApp: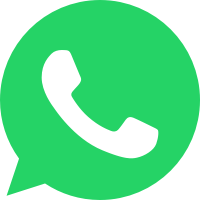 +86 136 3260 4928
Product Introduction Features.1.One button easy operation.2.Effective medication .delivery.3.First choice,ideal for all .children. Specific .Function.The compressor nebulizer is .capable of breaking down the .large particles within .suspensions. One button .operation with overheat .protection and make it effective .medication delivery. How to choice .your children .nebulizer ?Choosing the proper nebulizer .requires information from your .physician; consult with your .physician and/or pharmacist to find .the type of medication and which .nebulizer is best suited for your .prescribed inhalation treatment.
Company Introduction
We take this opportunity to introduce ShenZhen Bi-rich Medical Devices CO., Ltd as a Manufacturer, Wholesaler and Exporter of Medical Devices based in . ShenZhen Bi-rich Medical Devices CO., Ltd has been founded in . Our key objective is utmost satisfaction of our clients by supplying quality products as per the requirements within short & Committed delivery periods. With more than of experience, we are continuously making efforts to develop a long-term Business relationship with our Valuable & precious Customers. We are the group of professionally & high skilled people managing the operation With the great values & business ethics.
IF YOU HAVE MORE QUESTIONS,WRITE TO US
Just tell us your requirements, we can do more than you can imagine.