Cartoon compressor nebulizer _ Shenzhen BI-RICH
For individuals coping with asthma, cystic fibrosis, chronic obstructive pulmonary disease, and other respiratory diseases a nebulizer will be prescribed as part of the treatment plan to control and ease respiratory distress. and how to choice a nebulizer for a child?
SEND INQUIRY NOW
CONTACT US
Telephone:
 +86-755-27464589
WhatsApp: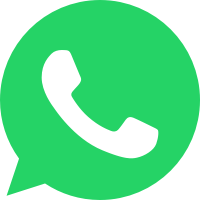 +86 136 3260 4928
Product Introduction Features:1.One button easy operation.2.Effective medication .delivery.3.First choice,ideal for all .children. Specific .Function.The compressor nebulizer is .capable of breaking down the .large particles within .suspensions. One button .operation with overheat .protection and make it effective .medication delivery. How to choice .your compressor .nebulizer? .Choosing the proper nebulizer .requires information from your .physician ;consult with your .physician and /or pharmacist to find .the type of medication and whch .nebulizer is best suited for your .prescribed inhalation treatment.
Company Introduction
ShenZhen Bi-rich Medical Devices CO., Ltd founded in , is located in , We are a professional factory specialized in manufacturing , etc. We are mainly specialized in project, we can provide service from drawing making, technology advising, site measurement to products installation and maintenance overall service to our customers. With professional attitude, dedicated spirit and innovative concept, the products we made are economical and practical, and with good quality and novel appearance. Having introduced a series of advanced equipments and with strong professional technology team comprised of senior engineers, technologist and designers, all of these can ensure our goods are of strictly produced in accurate size and technology as high standard process, meanwhile, we are now researching new products and have found systematized sales and after-sale service system to satisfy customers' requirement and adapt the market's development. Now we have earned good reputation and approving from our customers. We are always insist on "Customer-centered, Quality first" service concept, we believe that we will get more and more customers' approving as well as developing ourselves stronger day by day.
IF YOU HAVE MORE QUESTIONS,WRITE TO US
Just tell us your requirements, we can do more than you can imagine.