Compressor Nebulizer BR-CN168 / BI-RICH
Features:
- Attractive design, ldeal for all ages
- Two compartment for keeping nebulizer kits and power cord
- Powerful and high quailty motor assure the life time
- 25mm or 35mm stator optional
Specifications:
1. Power: AC 230V - 50Hz or 120V - 60Hz

2. Input Power: 160 VA or 180VA Max

3. Rate Cuurent: 0.7A or 1.5A

4. Max Capacity of Medicine cup: 6mL(cc) 

5. Nebulization Rate: 0.2mL/min ~ 0.6 mL/min

6. Mode of Operation: continuous.

7. Max Pressure: ≥35 psi(241kPa)

8. Operation Pressure Range: 9-16psi(62-110kPa)
9. Liter Operation flow: 5-8 LPM

10. Noise: ≤58dB(A)(at a meter distance)
11. MMAD: 1.78±0.4um
12.Unit Size: 285 x 180 x 116 MM
13. Unit Weight: 1.75 KG
14.Operation Condition: +5℃ to +40℃,30%R.H to 85%R.H
15. Operation atmospheric pressure: 70kPa ~ 106 kPa
16. Transportation and storage conditions: -20℃ ~ 60℃, 10%R.H ~ 93%R.H
Packing:
- Color giftbox + sponge inner support + Instruction manual
- Carton size: 41 x 31.5 x 42 CM(6pcs/carton)
- Net Weight: 11.8 KGS     Gross Weight: 12.6KGS
-1 x 20 "FT"Containers: 3102pcs
SEND INQUIRY NOW
CONTACT US
Telephone:
 +86-755-27464589
WhatsApp: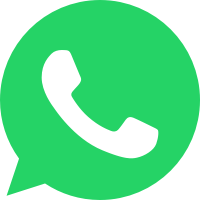 +86 136 3260 4928 About Bi-rich Medical
Shenzhen Bi-rich , is committed to human respiratory disease therapy!
Designed with our patients in mind, Shenzhen Bi-Rich Medical Devices Co., Ltd aims to provide efficient aerosol treatment for worldwide patients with a better life .
Through professional technology background with the new trends of innovative functions, we have developed unique series of products to offer respiratory patients the best treatment.
We specialize in:
* Nebulizer (own production nebulizer motor, mask Kit)
* Breathing Machine (CPAP BPAP)
* Oxygen Concentrator
* Spirometer
Our Factory: 6 Workshops with 200 employees
Our Capacity: Over 7000pcs compressor nebulizer per day
Our Market: Over 150 distributors in over 80 countries choose Bi-rich
Our Policy: Quality first, Customer First, Service First, Sustainable Business First.
We are keeping and following the vision of innovation, quality, reputation and win-win developing together with our partners in the same value chain,
provided welfare more patients in the society continually.
Bi-rich is Bilateral rich, Let's Start from here .
IF YOU HAVE MORE QUESTIONS,WRITE TO US
Just tell us your requirements, we can do more than you can imagine.