Phlegm Suction Machine BR-SM153 / BI-RICH
Features:
- Small size, easy to carry, convenient for outing
- One buttons for easy operation
- Hidden buried liquid storage bottle
- Strong inner core, long-lasting operation
Specifications: 
1. Input rating: AC 230V, 50Hz, 0.7 A

2. Max.vacuum level: 87 kPa

3. Range of negative pressure: 20kPa~max.vacuum level

4. Pumping Flow: ≥11 L/MIN

5. Reservior volume: 1100ML

6. Noise: ≤60dB(A)(at a meter distance)

7. Unit Size: 280 x 195 x 245 MM

8. Unit Weight: 3.0KG

9. With a medium vacuum/low flow and fashionable stylish

10. Bi-rich patented products

11. Operating temperature/humidity: 5℃~40℃,15%~93%R.H

12. Transportation and storage conditions: -20℃~60℃,≤90%rR.H

13. Operating atmospheric pressure: 70kPa~106kPa
Packing:
- Carton giftbox + paper inner support +Instruction manual
- Carton size: 48 x 35.5 x 30 CM(2 pcs/ carton )
- Net Weight: 7.22 KGS   Gross Weight: 8.05 KGS
- 1 x 20 "FT"Container: 1096pcs
SEND INQUIRY NOW
CONTACT US
Telephone:
 +86-755-27464589
WhatsApp: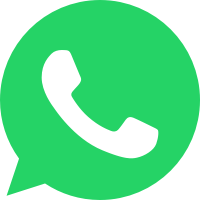 +86 136 3260 4928 About Bi-rich Medical

Shenzhen Bi-rich , is committed to human respiratory disease therapy !
Designed with our patients in mind, Shenzhen Bi-Rich Medical Devices Co., Ltd aims to provide efficient aerosol treatment for worldwide patients with a better life .
Through professional technology background with the new trends of innovative functions, we have developed unique series of products to offer respiratory patients the best treatment.

We specialize in:
* Nebulizer (own production nebulizer motor, Mask Kits)
* Phlegm Suction Machine
* Breathing Machine (CPAP BiPAP)
* Oxygen Concentrator
* Spirometer

Our Qualification: CE1639 Certificate,13485 ISO Approval ,and has passed the FDA certification audit.
Our Factory: 6 Workshops with in-work 200 employees
Our Capacity: Over 5000pcs compressor nebulizer per day
Our Market: Over 130 distributors in over 50 countries choose Bi-rich
Our Policy: Quality first, Customer First, Service First, Sustainable Business First

We are keeping and following the vision of innovation, quality, reputation and win-win developing together with our partners in the same value chain,
provide welfare to more patients in the society continually.
IF YOU HAVE MORE QUESTIONS,WRITE TO US
Just tell us your requirements, we can do more than you can imagine.