Breathing Machine / BR-RICH
Breathing machine / BR-RICH. 
- Wide screen and back light design for easy night operation; 
- The wide pressure range can be freely set;  
- Allow patients to fall asleep more comfortable; 
- Intergated designed with heated humidifier;
- Recording equipment working time and therapy;
- Automatic leak compensation to ensure that therapy
Specifications:

1.Power: 100-240 VAC,50/60Hz,1.6A

2.Pressure Range: 4-20/25 
3.Working Mode: REF.table1

4.Noise:≤40 dBA
5.Data Storage Capacity: >1year,Micro SD Card 8G
6. Product Size: 300 x 162 x 107 MM(with Humidifier)
7. Unit Weight: 1.75KG
8. Operating Temperature: 5 ℃~35℃
9. Operating Humidity: 15%R.H~93%R.H.,(No condensation)
10. Accessories: Mask,Humidifier(270mL),Carrying Case,Filter,SD Card,Power Cord
11. Transportation and storage conditions: - 20℃~60℃,10%R.H~93%R.H
12. Operating atmospheric pressure: 70kPa~106kPa
SEND INQUIRY NOW
CONTACT US
Telephone:
 +86-755-27464589
WhatsApp: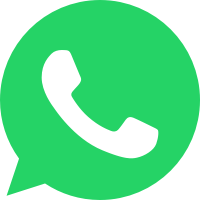 +86 136 3260 4928
Shenzhen Medical Devices Co.,Ltd
We specialize in:
* Nebulizer (own production nebulizer motor,Mask Kit)
* Phlegm Suction Machine
* CPAP / BIPAP
* Oxygen Concentrator
* Humidifier
* Spirometer
Our Factory: 6 Workshops with 200 employess
Our Capacity: Over 8000pcs compressor nebulizer per day
Our Market: Over 150 distributors in over 80 countries choose Bi-rich
Our Policy: Quailty first, Customer first, Service first, Sustainable Business First
We are keeping and following the vision of innovation, quality, reputation and win-win developing together with our partners in the same value chain,
provide welfare more patients in the society continually,
Bi-rich is Bilateral rich,Let's start from here.
IF YOU HAVE MORE QUESTIONS,WRITE TO US
Just tell us your requirements, we can do more than you can imagine.